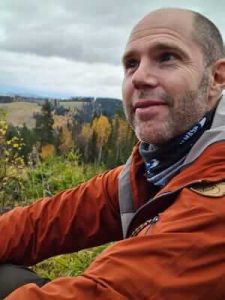 Daniel joined the FOS team in 2021 after some years of collaboration in projects aiming for adaptive and collaborative management and sustainable use of natural resources. He has more than ten years of experience in research and university teaching, mainly within the fields of outdoor recreation and nature-based tourism. Daniel lives in Jämtland, Sweden and spends his spare time gardening and playing football with his kids.
Languages: Swedish, English
Interests: Co-creation and participatory processes, outdoor recreation. And he would love to sing in a choir once again!  
Education: PhD in Human Geography – Karlstad University, Sweden
Contact Daniel to learn more about her work: daniel@fosonline.org