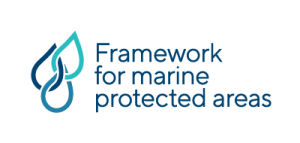 This free webinar will introduce the Framework and Method for MPA Network Design and Management, developed jointly by the Swedish Agency for Marine and Water Management, FOS Europe, and over 60 Swedish experts in marine protection. It is intended for anyone who works with networks of marine protected areas (MPAs).
During the webinar, several invited speakers will walk you through the framework and the main steps, tell the story of how the framework and method have played out in practice when applied to creating a regional plan for a MPA network, and give you a sneak peek of the dashboard designed to support evidence-based decision making for marine protection.
After attending this webinar, you will have an overview of the proposed steps towards designing and managing MPA networks. The webinar will inspire you to think through how your MPA Networks are doing: How to make sure you are protecting the right things in the right places? How to make sure you're protecting them effectively from what harms them? How to ensure a consistent approach from national to regional to local levels and between different areas? How to use data for adaptive management of MPA networks?
The webinar is hosted by FOS Europe and features invited speakers from the Swedish Agency for Marine and Water Management, coastal County Administrative Boards in Sweden, Conservation Management from Australia, and FOS Europe.
Watch the recording
The recording from the webinar on 9 November 2021 is available to watch on YouTube.