The marine conservation challenge
Goals for marine protection are becoming increasingly ambitious, from the Aichi target of protecting 10% of coastal and marine areas towards new goals of 30% agreed by IUCN and in the EU 2030 Biodiversity Strategy. 
But even those 30% are meaningless unless you are protecting enough of the right species and habitats in the right places. Some parts of the ecosystem might need much more protection than others. What's more, you need to protect those species and habitats effectively from the human activities that harm them.
The conservation community is urgently aware of this challenge. But there is little practical guidance on how to tackle it. As someone working with marine protected areas, how do you make sure your protected areas are doing what they should? How do you set up marine protection so that you can adapt it as goals change and new knowledge emerges?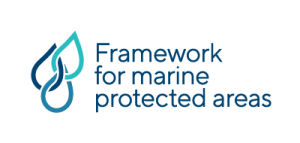 A framework and method for MPA Network Design and Management
In 2016, the Swedish Agency for Marine and Water Management (SwAM) invited FOS Europe to lead a process to solve these issues for Sweden. Over a period of three and a half years, and with support from over 60 experts, we together developed a framework and a 10-step method for designing and effectively managing networks of marine protected areas (MPAs). 
The framework contains ​definitions, guiding principles, and a methodology for MPA network design and management. Together with the step-by-step guidance, it helps to systematically reason through what to protect (targets), and how much of the targets to protect, in order to achieve the desired status. It provides tools for setting objectives for threat reduction based on the sensitivity of the targets to different threats, as well as for deciding how stringent regulation needs to be.
Based on a logic of local, regional, and national levels nested within a unified framework, the work serves as an example of scaling up conservation. One of the keystones is developing a common language that allows different regions and administrative levels to collaborate and standardise monitoring and evaluation between them.
Collating available evidence is important when applying the framework and for adaptive management. Because of this, another keystone is compiling an evidence base and visualising it in the form of a dashboard that enables data analysis. The dashboard is designed to display key information for management decision-making.
"We've long been struggling with how to evaluate our marine protection. I'm very happy that we now have a solid framework and a practical method to help us protect the unique marine environment around Sweden."
Lena Tingström | Swedish Agency for Marine and Water Management
The work continues
The framework and method are not yet complete, and further work is needed e.g. on setting goals for connectivity and on spatial planning. Nevertheless, they are strong enough to be put into practice – and are currently being applied in Sweden through the gradual establishment of regional MPA networks. This process will reveal which elements work well and which need to be fine-tuned.
Join the journey: webinar and downloads
Find out more at your own pace by downloading the two-page summary in English (PDF, 0.4 MB) or the entire framework document in English (PDF, 15 MB) or in Swedish (PDF, 15 MB), published in October 2021.
The regional plans, published in December 2021, are available in Swedish on the CAB website for the Gulf of Bothnia and for the Baltic Proper. As the work progresses in Sweden, updates will be made accessible through the SwAM web page about the framework.
Get a guided tour of the framework and method by watching the recording of the webinar in November 2021 below. Co-hosted by SwAM and FOS Europe, the webinar walked through the components and steps of the Framework and Guidance for MPA Network Design and Management, and provided participants with the opportunity to ask questions. 
Our thanks
FOS Europe is grateful to the Swedish Agency for Marine and Water Management and Sweden's coastal County Administrative Boards for giving us a central part to play in this large, strategic undertaking. We also extend our heartfelt thanks to all the experts who provided their insight and support, and to Conservation Management and associates for their expertise and artistry in building the dashboard.
Contact us to discuss further
Want to dive even deeper? Thinking about how to apply the framework and method in your context? Contact FOS Europe's Ilke Tilders at foseurope@fosonline.org or fill in the form below.
"*" indicates required fields