At a time when more and more people are heading out to explore and connect to nature, outdoor recreation needs to be intentionally brought into the everyday management of protected areas. When outdoor recreation and conservation are mutually supportive, it generates benefits for locals and for visitors, which in turn increases public support for the protected area.
Teaming up with experts from Swedish protected area management authorities, FOS Europe has developed guidance that supports you in providing great experiences for the people who choose to spend their time at your site, while still protecting the biodiversity you care about.
The guidance has been developed by people from both outdoor recreation and conservation disciplines. It helps teams collaborate across these two fields by seeing mutual benefits and speaking the same language.
Outdoor recreation through the lens of the Conservation Standards
The approach is built around the CMP Conservation Standards, an adaptive management framework widely adopted by the conservation community.
The guidance explains how to assess an area's overall outdoor recreation situation. It introduces the concept of outdoor recreation targets, a special type of cultural ecosystem service that your team chooses to maintain or enhance. Building on that, it helps you bring outdoor recreation into all steps of your Conservations Standards cycle.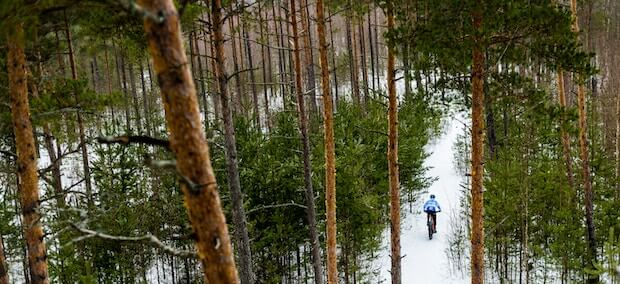 Looking at outdoor recreation through the lens of the Conservation Standards gives you a robust, evidence-based framework for designing, executing and monitoring the effect of strategies aimed at both visitor and site management and the protection of biodiversity. Using this guidance can help you to:
Assess how and why people are using your protected area
Identify conflicts between different types of users that require management
Understand what visitor infrastructure to maintain, develop or deprioritise when faced with limited resources
Develop a nuanced understanding of how and to what extent recreational use threatens your conservation targets
Define strategies to guide visitors in a way that enhances their experiences while decreasing conflicts and threats to your conservation targets
In this way, outdoor recreation and conservation can work together to generate benefits for the people who live in or visit the protected area. Ultimately, these mutual and aligned benefits can boost the public's approval of your protection efforts.
Join the journey: webinar and downloads
Find out more by downloading the guidance (PDF, 4.5 MB). The guidance will also be available in Swedish later in 2023.
Get a guided tour of the approach in our free launch webinar in early 2024. Fill in the form below to be the first to know when the webinar date is set!
Want to dive even deeper? Thinking about how to apply the method in your context? Contact FOS Europe's Nico Boenisch at nico@fosonline.org
Sign up to receive news about the webinar