Jaclyn joined the FOS team in 2020. Before transitioning to conservation planning, Jaclyn primarily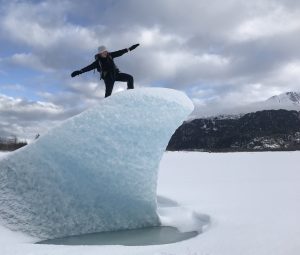 worked in the marine science field, from marine education to working offshore in marine mammal protection. Always working at the intersection of people and nature, Jaclyn later focused her Master's degree on conservation planning and knew she wanted to work both regionally and internationally. She then completed her capstone project with The Nature Conservancy working on a strategic plan for the Cape Fear River Basin in North Carolina where she enjoyed using her knowledge of the Conservation Standards and Miradi to guide the planning efforts. Within FOS, Jaclyn brings her passion for facilitation, with a more recent interest in learning and testing new virtual collaboration tools and techniques. She is motivated by her top-notch, talented coworkers and the diversity of projects and people she is able to work with across the world.
Languages: English, Spanish (conversational)
Interests: Community-based conservation, human dimensions of natural resources, the intersection of hunting and conservation, marine and island conservation, endless hiking, trips with her dog, and tide-pooling.
Education:
MSc Environmental Conservation – University of Wisconsin Madison

BA Environmental Studies, concentration in Psychology – Denison University
Contact Jaclyn to learn more about her work: jaclyn@fosonline.org