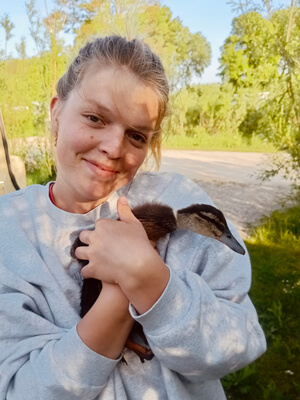 Lisa joined FOS Europe in 2022 and is based in Groningen, the Netherlands. With a background in international law, Lisa regularly contributes to policy-related projects and research, in which she enjoys thinking of ways to bridge the gap between legal frameworks and practical conservation. Lisa has previously worked as a lecturer in public international law at the University of Groningen and has contributed to research projects addressing environmental legal challenges. When not diving into legal matters, Lisa can often be found on lakes and at sea, doing water sports with friends while appreciating the beauty of aquatic environments.
Languages: Dutch, English, and currently learning French
Interests: Law of the sea, Third World Approaches to International (environmental) Law (TWAIL), sailing, snowboarding, cycling, oldtimer cars.
Education:
LLM Public International Law, University of Groningen
LLB International & European Law, University of Groningen
Contact Lisa to learn more about her work: lisa@fosonline.org