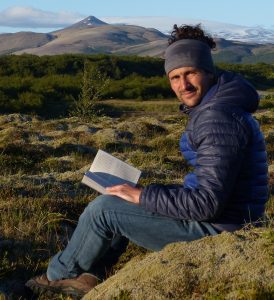 Vladimir joined the FOS team in 2018. He is based in Bulgaria and works with FOS Europe. Vladimir is really passionate about mountains and their wilderness and this is where he likes to spend his free time hiking, trail running, or just enjoying the scenery with family or friends. Before joining FOS, Vladimir worked as a biodiversity expert and manager in protected area administration and as a project coordinator on the team of the Bulgarian Biodiversity Foundation. During that period, he gained experience in biodiversity management and status assessment, planning and implementation of management measures, recreation, stakeholder cooperation, team management, and EU-funded projects.
Since 2013, Vladimir has been working with adaptive management and The Open Standards for the Practice of Conservation, and he believes that these processes will allow us to achieve the most in nature conservation. He has experience in guiding participatory multi-stakeholder processes and facilitating complex workshops. Vladimir is a CCNet-certified conservation coach and trainer of trainers for the European Conservation Coaches Network, a European community of practice committed to solid conservation management. Since 2015, he has designed and facilitated numerous capacity-building programmes and events for conservation practitioners across Europe and beyond.
Languages: Bulgarian, English
Interests: Protected area management, participatory planning in conservation, forestry, nature interpretation, travelling, hiking, trail running.
Education:
MSc Forest Management, University of Forestry, Sofia, Bulgaria
BA Forestry, University of Forestry, Sofia, Bulgaria
Contact Vladimir to learn more about his work: vladimir@fosonline.org