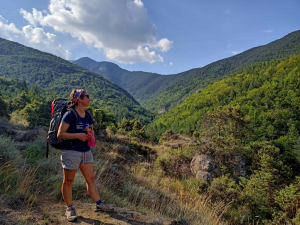 Katya joined the FOS team in 2020. She is based in Bulgaria and works with FOS Europe. Katya is part of the Finance & Admin crew, and her work is focused on financial reporting, accounting, and administration-related tasks.
Prior to working for FOS Europe, she worked for various commercial companies within both government agencies and NGOs in financial management and accounting. Katya has also provided support in coordination and financial reporting to projects in the field of nature conservation and assisted in the organization of several workshops on adaptive management and the use of the Open Standards for the Practice of Conservation in Bulgaria.
Professionally, she is keen to develop her knowledge in finance management further and improve her operational skills.
Languages: Bulgarian, English
Interests: Traveling, hiking, biking, camping, spending time with friends and family.
Contact Katya to learn more about her work: katya@fosonline.org