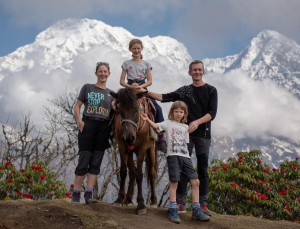 Annette joined FOS in 2020. She is based in Denmark and works with FOS Europe. Annette loves the outdoors and appreciates getting to spend active time in nature with family and friends travelling to near and far places exploring different sceneries, wildlife and cultures, training with her dog, running, or just relaxing and charging her nature-driven batteries.
Before joining FOS Annette worked with Conservation International is SE Asia, where she focused amongst other things on field research, PA development and management and strategic planning of conservation projects. Annette is a coach in the Conservation standards (CS) and is applying these to her work as they provide excellent logic and structure to adaptive management. Annette likes to learn about all the different conservation projects she is being involved in and is excited about the opportunities for continuous learning her professional environment provides.
Annette is a co-lead of the CCNet SEA franchise.
Languages: Danish, English
Interests: Participatory conservation planning, integrated landscape management, cooking/baking, spending time with animals, and enjoying hassling her family with really poor singing!
Education:
MSc Ecology, Copenhagen University

BSc Molecular Biology, Roskilde University
Contact Annette to learn more about her work: annette@fosonline.org